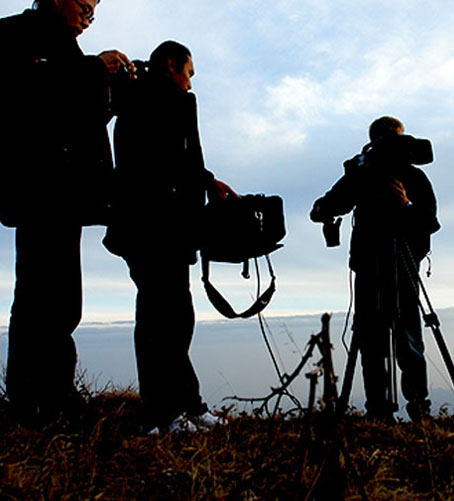 Oriental Companion's two core businesses are 【Documentary film production】 and 【Multimedia services for museums】.
Documentary film production:
Oriental Companion can boast a rich experience in professional audiovisual production. With the objective viewpoint of humanities, our cameras record history to better highlight the present and the future. We feel interested in social issues and want to probe human reason. With this goal and spirit, we have produced a large number of films we are proud about, including "Taipei's Forbidden City," "When the Louvre meets the Forbidden City," "A Century with Automobile " or "Right Mantra". Those films were warmly received by critics and the public when they were broadcasted in China and won several professional awards, in China and abroad. On the international documentary scene, those works are a chance to discover the Chinese cultural excellence from the inside. They have been recognized by production professionals and foreign media. With a wide range of audiovisual services including documentary series, feature documentaries, TV shows, corporate films and advertising, Oriental Companion has nowadays become an influent player in the Chinese documentary creation and production world.
Multimedia Services for Museums
Interactive Multimedia : Digital innovation and new technologies applied with new tools bring a new depth to museums traditional descriptive systems. Our main services include: touch screen navigation systems and related content production, mobile applications development with related content, large arc screen mosaic system and related content production, augment reality technology and related content production, interactive digital books, development of somatosensory devices and other interactive media with related content production.
Audiovisual Production: We offer shooting and production services for documentary films focusing on cultural issues, historical sites, as well as 2D and 3D animation production and post-production special effects services.
Online Added Value Services : development of virtual exhibition halls; setting and development of virtual communities; Websites development.